Humro Home Buxa
Preferred
Property Type - Lodge
Address - Buxa Tiger Reserve
9 Rooms
4.81 Rating
16 Reviews
2 Floor
Check-In 12:00pm
Check-Out 10:00am
Built In 2013
Outside View:
Video Gallery:
Property Description:
Orientation
More than a decade back, when Humro Home was launched as a network of homestays from North Bengal, the Buxa homestay was the first accommodation under Humro Home. The year was 2011 and we created a small 4-room property here. Mr Lalsing Bhujel, a forest villager of Buxa is your host here. It is located strategically at Rajabhatkhawa forest village and has the unique advantage of being just 100 meters from the forest. Yet Rajabhatkhawa market is just 10 minute's walk away.
Today Humro Home Buxa is the most popular tourist accommodation in Buxa Tiger Reserve and Buxa National Park area. There are three buildings here now. The first building is the latest construction including AC rooms, the middle building is the original Humro Home with two rooms on the ground floor and two on the 1st floor. The 3rd construction is where you have the dining space, kitchen, accommodation of the host and family and Dormitory room.
The Homestay is located at Rajabhatkhawa inside Buxa forest, about 12 km from Alipurduar Junction railway station and about a km from Rajabhatkhawa rail station. Humro Home Buxa offers five rooms all with attached toilets and running hot and cold water. The rooms are in a wooden Bungalow that is constructed in the traditional Dooars style. There is an additional dormitory in the adjacent Kitchen / Dinning area.
Food and Dining
Food is prepared by Maiya, the hostess in typical Indian Gurkha / Bengali style. Maiya is well known for her cooking skills and during the high season she is assisted by friends and relatives. Locally available fresh food is served, and no stored / frozen / preserved food is used. We will serve you local food which is simple, sumptuous and delicious. Do not expect hotel food here, as this is a Homestay.
Location / Accessibility
Buxa Tiger Reserve is spared over about 760 square kilometre area. It is the largest forest in North Bengal. Rajabhatkhawa is located on the Northern fringe of the tiger reserve and is the entry point to the core area of the forest. Our eco-resort is about 1.5 kilometres from the Rajabhatkhawa rail station and is located in Rajabhatkhawa forest village which is surrounded on all sides by dense forest.
Within a walking distance from our accommodation here, you can engage in a number of activities. On advance notice, we can organise a walk through the forest to the nearby Dima river.
The total hike to the Dima river and back through a different route may take up to 3 to 4 hours and is ideal in the morning. We may take you for a village walk. The village has a mixed population of different communities, and you can watch their farming, weaving and animal husbandry activities and have firsthand knowledge of the local people's lifestyle. Those interested in the local culture may enjoy the evening cultural program by the local children. All these activities must be booked in advance and payment for the same would be additional.
The sightseeing around our accommodation here is concentrated in the Buxa forests. Visit the Jayanti riverbed and trekking to Buxa fort are by far the two most common tourist activities here.
Jayanti riverbed close to the Bhutan border is a popular viewpoint and also a popular shooting point for many Bengali movies. Near Jayanti, you can go on a jungle safari is forest-assigned jeeps with guides. One can also visit the Pukhuri hill near Jayanti which is a small lake on a hilltop considered sacred by the locals. There are plenty of catfish and tortoises in the lake. The Buxa fort is a historical place which was used by the British to confine Indian freedom fighters. Many famous Bengali freedom fighters have spent their prime years here. The fort is on a secluded hill and requires a trek of about 4 km through the hills. It's a relatively easy uphill trail that most healthy people can undertake. Further, you may walk to reach Lepchakha village about 1 km ahead which provides an excellent glimpse of the Dooars valley. The village is populated by the Drukpa community which is originally from Bhutan. There are other forest safari options that originate from Rajabhatkhawa itself. You can avail of them in consultation with your host here. Another sightseeing option is to visit the Sikia Jhora boating point. Here you are taken on a boat ride through the dense forests of Buxa.
Host Overview: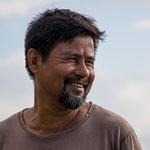 Lalsing Bhujel - Male
About Your Host
The Home Stay is run by Lal Singh Bhujel and his wife Maiya who together ensures a great blend of personal touch with professionalism. Every guest who visits Humro Home Buxa return as a friend of the family. Lal Singh's brother, children and also contribute to the happiness of the guests.
Co Host Details
Maiya Bhujel - Female
Maiya Bhujel is a lady from Nepal who married a young Lalsing. She is a very amiable person and looks after the food and room service for guests. She is a fantastic cook herself.
Room Details:
| Room Type | No of Rooms | Occupancy | Details |
| --- | --- | --- | --- |
| Deluxe Double | 2 | 2 | First floor Deluxe Rooms with view and Veranda in front |
| Standard | 2 | 2 | Ground floor room, can be occupied by 4 people |
| Dormitory | 3 | 6 | It is a 6 bedded dormitory |
| Deluxe | 2 | 2 | Ac Rooms Double beds |
Map:
---
From Alipurduar
If you are travelling by train, you may get down at Alipurduar Junction rail station which is just 16 km from our eco-resort and is half an hours' drive. At Rajabhatkhawa market, cross the rail line and drive about 500 meters before leaving the main road and taking a left turn to travel inside the Rajabhatkhawa forest village. The Humro HomeRajabhatkhawa is just a kilometre from this point.
From NJP / Bagdogra
For most visitors, NJP is the railhead and Bagdogra is the airport where they alight. From here our resort is about 160 km and may take between 3 to 4 hours depending on road conditions. You have to travel through Gorumara and Jaldapara forests until you reach Hasimara. From here take a left turn and travel through Kalchini and Hamiltonganj before reaching Rajabhatkhawa. Alternatively, you may skip the left turn at Hasimara and drive straight on the National highway till you reach Alipurduar. From here take a left turn and drive on for about 20 minutes to reach the eco-resort.