Humro Home Noryang Homestay
Preferred
Property Type - Homestay
Address - Tinchule
4 Rooms
1 Floor
Check-In 12:00pm
Check-Out 11:00am
Outside View:
Property Description:
Orientation
Humro Home Noryang Homestay is a new property with 4 double bedded well-furnished rooms with attached washrooms and geysers. The location of the property will attract travellers for its serene environment, surrounded by flower gardens and its own farm where they practice organic vegetation.
Humro Home Noryang Homestay is built of brick and mortar. Started about a year ago, the property has 4 rooms that can accommodate a total of 17 heads. A 2-storeyed structure, there are 3 rooms on the ground floor, and the first-floor house the fourth room along with a large sitting cum dining area and the kitchen.

Vehicles can drive right up to the doorstep and a small stream runs beside the homestay. Even though the homestay is right next to the road, since the traffic is very less, there is not much noise to disturb the peaceful ambience.
There are 4 rooms with attached washrooms and standard amenities, one room is standard double bedded whereas the other three are standard triple-bedded. All rooms have attached washrooms.
The word Tinchuley stands for three chullas (chulla means oven), and this is represented by three prominent hill tops that resemble the three chullas. It is an upcoming tourist destination in the region. Tinchuley is a remote hamlet located close to Darjeeling which can be reached through a drive of 32 kilometres, most people are dependent on agriculture and farming, and few have started opening homestays and eco-farm stay for the tourist attraction from which they can maintain their financial status.
Food and Dining
We provide home-cooked food and we have our own farm and practice organic farming. You will be served organically grown vegetables. We provide both veg and non-veg meal according to your advance order.
Location / Accessibility
Tinchuley is situated in an isolated place surrounded by a beautiful forest and tea garden. This is a place to relax and enjoy the peace and serenity of nature. There are beautiful hiking trails through the forest, it's an ideal place for bird watching.
The Sunrise point is an excellent place to view sunrise in the morning walk a little further towards Gumba Dara it is a beautiful place with rock caves, where monks come here for exile.
Tinchuley Monastery It is not only a monastery it is a retreat centre where monks meditated for seventeen years and the same practice is being followed by his disciples to date. Peshok tea garden is owned by an alchemist group which is closed for 5 years, today it is run by local peoples organisation.
Baramungwa is just about 2 Km. Takdah Cantt is 7 Kms away. Darjeeling is 32 km from here. Kalimpong is about 25 Km. Lamahatta park is just 9 km.
Host Overview: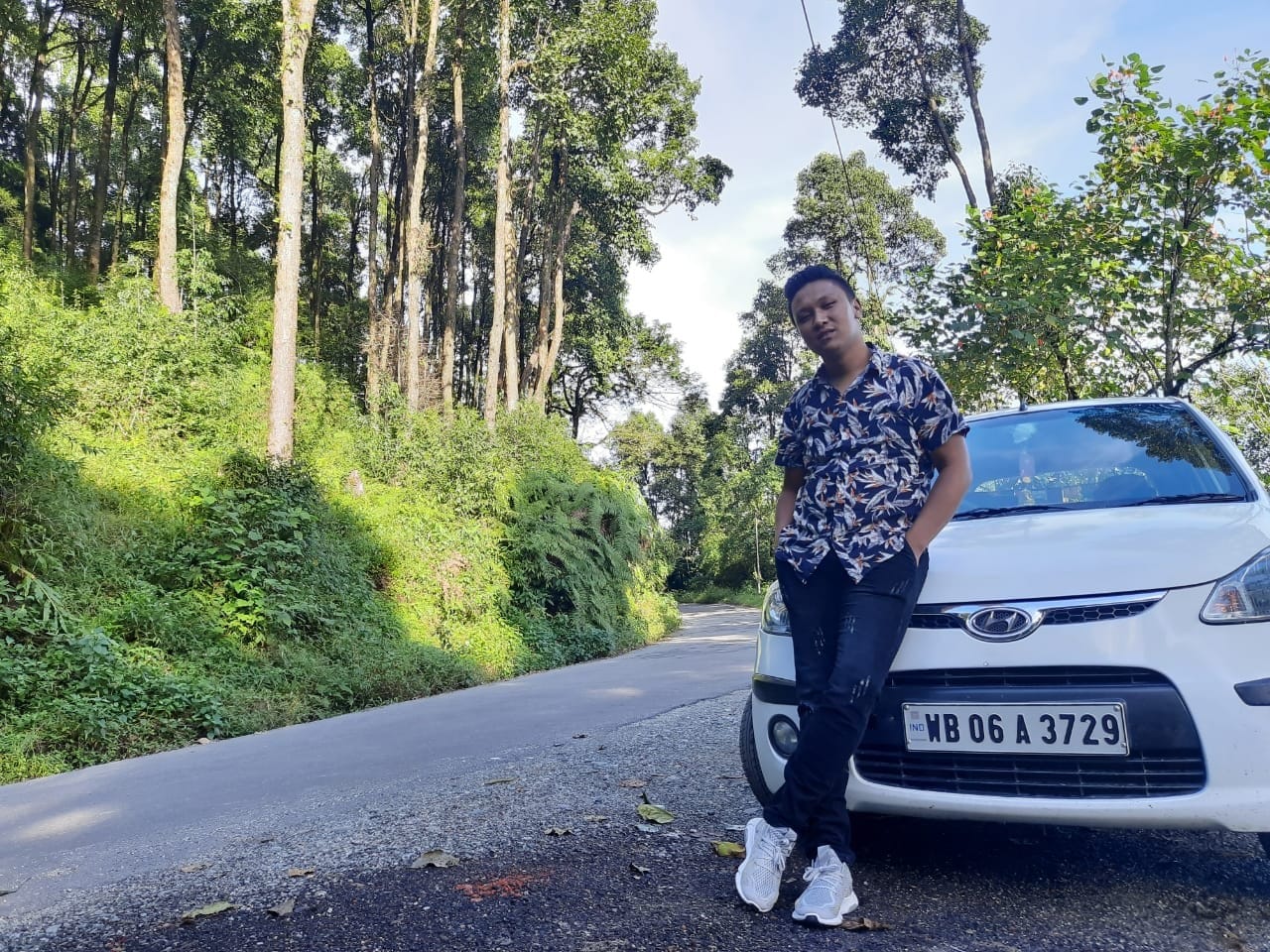 Mrinal Raj Bala - Male
About Your Host
Mrinal Raj is a young engineer, who manages his homestay while pursuing his profession. He is a soft-spoken, pleasant person, modern in his outlook yet grounded by his upbringing. The day-to-day smooth working of the property is seen by his mother. She is a warm hostess who ensures that her guests' needs are looked after.
Room Details:
| Room Type | No of Rooms | Occupancy | Details |
| --- | --- | --- | --- |
| Standard | 1 | 2 | |
| Triple Occupancy Room | 3 | 3 | |
Map:
---
You may reach Tinchuley through a number of different routes. The most common road connects Tinchuley with Darjeeling. As you travel from Darjeeling towards Teesta through Jorbanglow, you will be travelling through Peshok Road. Just about 8 km before you reach Teesta Bazar, take a right turn from the 11th mile, also known as the Lopchu Bazar area. From this turning, Tinchuley is just 4 km away. This route is the easiest if you are coming from Darjeeling, the distance is about 25 km.